If you have ever been to a trade show even as an observer then you know that great things can happen here. On the show floor there is not only the display that is happening, but there are business deals being made which can help to take your business to the next level. You may find that you can get the word out about your business, check out the competition, and meet important industry contact all under one roof. There are so many positive reasons to participate in a trade show, and you want to be sure that you know which one is best for you.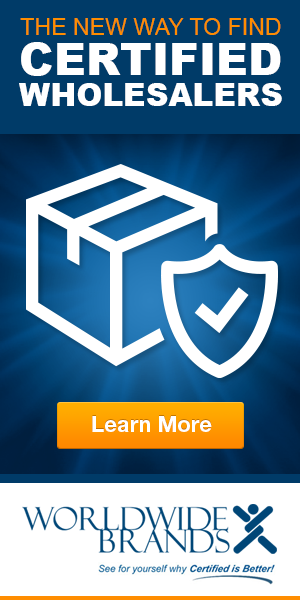 Some people feel that the idea of the trade show is a lost art, but this simply isn't true. In a world of social media and online transactions, many people feel that there is no longer the need for this face to face contact. Paying the money for the display and the travel expenses is hard to justify within some business, but you have to look at the return on investment. The reality is that even if you are a smaller business, having some sort of presence can really help to launch your business. The networking opportunities alone may be one of the greatest things about trade shows if you need a reason to attend!
Know The Benefits and Then Find the Trade Show That Is Right For You
Once you see the true benefits of trade shows then you want to zero in on the ones that may be best for your business. If you are new to trade shows then you may just want to start out with a smaller presence but still get yourself out there to ensure that you utilize all of the benefits. Even if you are a trade show pro, there may come a time when you want to switch things up a bit and try a new show.
That's why you want to look at the top trade shows out there, and perhaps find that there are places that you need to be which you aren't at just yet. Here we look at the top trade shows for insight and to understand the trends of where people want to display, come check out what is new in the industry, meet all the right people, and therefore launch their businesses to a whole new level. Yes trade shows can be a wonderful business expense and mean true opportunity, and here are the top shows out there which may fit a need that you have in a really intriguing way.
Consumer Electronics Show
This is a really amazing show to check out the latest in technology out there. If you are in the consumer electronics industry then you absolutely need to have some sort of presence here. If you are on the product side then it's a great way to research what is happening within this very profitable industry. You will be amazed because you'll see a nice blend of the big name retailers and the smaller businesses in this industry all under one roof. This is not only a big trade show for the industry, but it also happens to be the biggest trade show in the United States overall.



This show quite literally takes over Las Vegas for this period of time and there are all sorts of events around town to support it. If you are anybody within this industry then you are likely either displaying, checking things out, meeting with clients, finding new trends or opportunities, or doing research. This is a great time for vendors, manufacturers, and distributors to meet and set new trends for the year.
Since it happens in January it's a great way to reset for the new year after the holiday shopping season. If nothing else this is a great trade show to check out for the displays and the presence of the vendors alone can be a precedent used by all. It can be a very exciting trade show to attend and to see what the new technology will be while performing research and getting in some good networking opportunities.
IBS New York
This is a wild and exciting show that appeals to anybody in the beauty industry. You might be surprised to learn that this is such a huge niche business, but the trade show presence alone proves it. The International Beauty Show isn't just a trade show but rather an event. You can learn the new trends in fashion and beauty, and meet with all sorts of wonderful contacts in your network.
You see a lot in the way of runway type of shows. You also get the opportunity to meet with salon owners and beauty professionals alike. If you want to be on the trend of the up and coming, then this is the show to be at. It can be a really interesting way to check out how things are displayed and it can actually be a really fun educational experience. If you are in the industry then it's worth attending this at least once, and then beyond that you want to be sure to see how the professionals do it at this huge trade show set in the backdrop of the one and only New York!
AAPEX and SEMA
These happen at the same time and they quite literally take over the landscape of Las Vegas, so it's really quite unique. The Automotive Aftermarket Product Expo (AAPEX) includes so many different options and features that you can get lost in it after awhile. The SEMA show is the ultimate automotive specialty products show, and so you can see how the two go hand in hand. If you are coming to one of these shows then you are likely going to both, and you are going to see some really great things.
This is unlike any of the big auto shows for this is about display and networking like the other top trade shows. You can even find some great carry over into electronics as they are related to automotive. There are some wonderful trends to keep up with going into the holidays as this occurs just before this huge selling season. You want to go check this out for some great display lessons and to see the union of two really great shows that are huge and reach a massive audience at the same time.