Bluehost

Since I started 99% of my websites are hosted on Blue host. Why? Because it's incredibly easy to use with 1-click automatic Word Press installation and excellent customer service – via phone and via chat. I HIGHLY RECOMMEND using Blue host for your first site. Also, you can use the same hosting account for multiple domains if you plan on creating more websites. Click this link to get a special discount off the regular price!
Why do I use bluehost for hosting? It is incredibly easy. And you don't have to go through the hassle of installing WordPress. You can install WordPress with 1 click. It is automatic. Just click the button and you are done.
I started to use Bluehost on my one site, and now I am using it on multiple sites. I HIGHLY RECOMMEND using Bluehost to get started. The price is extremely competitive.
Click here to get a special discount off the regular price!
If you ask me that what is the one tool that I absolutely need for a successful eBay and Amazon, my answer is "Terapeak"
You are an experience seller or just getting started; useful data analysis to find profitable niches and products is an absolute fun with Terapeak. eBay officially recommends Terapeak.
You can also sign up for the trial period free. Click here for further details.
Worldwidebrands.com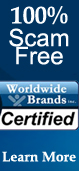 Worldwidebrands.com is a content rich site offering a lot of useful tips and help to its members. You not only get access to all verified wholesalers and drop shippers; you also get access to a huge amount of educational content related to your online business success.
If wholesale and drop shipping scams have ever been your concern, I recommend joining worldwidebrands.com. They list only and only verified suppliers on their site
SaleHoo.com
Easy to use platform where you can find all your wholesale products under one roof. This is a directory type of service with paid membership. For those who are just getting started, SaleHoo is a great place
Stamps.com


Do you want to get great deals on stamps for your shipping? Do you want to print professional labels where buyer does not see the actual charges? Stamps.com adds to your convenience, professional labels and even a great deal of savings on your shipping charges. To know more about stamps.com check out here…
GoDaddy


For any online business, a domain name is an absolute requirement. During my online career, I purchased more than 1200 domain and 80% of which are registered with GoDaddy. The reason I prefer GoDaddy is the site super easy way to register a domain in a few minutes with an in built search tool to find your favourite domain. GoDaddy also offers top competitve offers for almost all domain extensions.
Aweber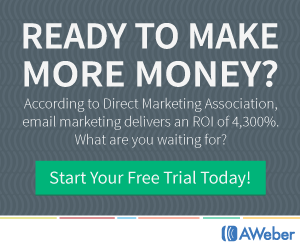 Money is in the list! Yes, that is absolutely right. If you have not started collecting your readers email address, then do not waste your time any more and start collecting them as soon as possible. In order to collect email address automatically, you need an excellent auto responder program. Aweber is an great solution to this problme. Aweber offers a lot of benefits and features along with collecting emails.
For a 30 Day Free Trial Visit Aweber
3D Cart is an online shopping software that lets you build a state of the art online store for your products in no time. It is an all-in-one solution for creating a customized online shop. The best thing is there are no transaction fees per transaction. All you pay is the 3D Cart monthly fee. And…for the first 30 days you can try it completely free. To grab your 30 day free trial check it out here.
BigCommerce
BigCommerce is the industry's leading Online Store software service that makes it possible to build a stunning looking web based store for your online business. BigCommerce has been featured in the US renown newspapers and magazines and have been utilized to build more than 70000 online stores. Although, BigCommerce is a little bit more expensive than 3dCart, it offers some advanced features and tools to take make your online prescence more professional. If you are not on a tight budge and are ready to invest into a great online shop desgin, then BigCommerce is the way to go.